Voted 2nd best new hotel of the year by Tripadvisor, the Ampersand, situated a mere 5 minute walk from the Natural History, Science and V&A museums in South Kensington, has been taken in by the neighbourhood as a venue in addition to being a hotel.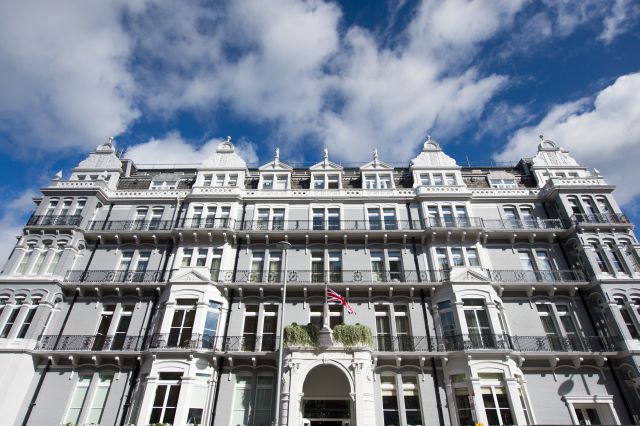 Afternoon tea in the Drawing Room is a particular favourite with locals, as is the Mediterranean restaurant downstairs, Apero. 
  A whimsical multi-story chandelier by Ingo Maurer extends from basement to top floor, one of the visual references to natural history and music throughout the building, linking it to the museums in the vicinity.
 Bedrooms and corridors feature over-scaled flowers,music or birds in keeping with the theme.
 A rubber duck never goes amiss in the bathroom – I wonder how many of these tend to leave with guests on check-out?